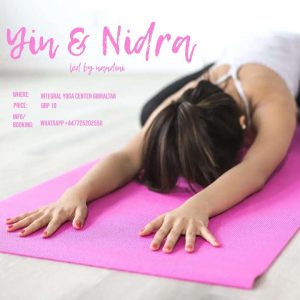 A journey of grounding and restoration with Nandini (Nicola)  where she offers you an opportunity to find inner peace and tranquillity through a series of slow, deep stretches and mindful breathing exercises. The practice focuses on holding poses for extended periods of time, allowing for the release of tension.
The session ends with a 30-minute yoga nidra session  and  guided meditation.
"Your class allowed me to relax and settle my thoughts … I thoroughly enjoyed it" (SM)
"An extraordinary experience" (MG)
This session will be repeated on future dates, please check  IYC Face Book Page for updates.