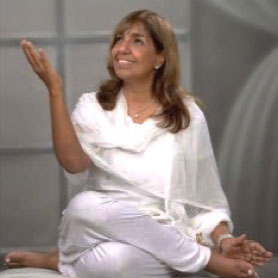 Chairperson
Nalanie is a modern spiritual teacher, a true Soul Doctor dedicated to selfless service. She was born in 1954 into the distinguished Indian family, the Harilela's. She grew up in the presence of a close family friend who, unbeknown at the time, was to have a deep and lasting influence in her life. This frequent visitor and friend was Swami Satchidananda, her beloved Guru.
Nalanie travels the world to spread a message of wisdom, compassion and love, based on the philosophy of Yoga. She is the founder of the Integral Yoga Centre Gibraltar and George Harilela Hall in Sotogrande, and gives Satsangs both there and Internationally. In March 2008, Nalanie received an Honour in Her Majesty Queen Elizabeth the Second New Year's Honour's List. She was recognised for her 'Services to Humanity'. In October that year she also received a "Humanitarian Award" from the Satchidananda Ashram in Virginia, USA.
In 2009 Nalanie set up an association called "Service in Satchidananda", a non-profit international collective of charities established in honour of Sri Swami Satchidananda and based on his core teaching of selfless service.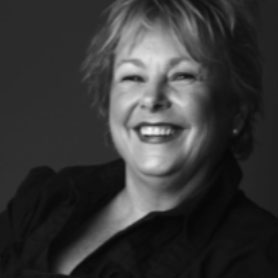 Vice Chair and overall management
Michele (whose name in Sanskrit is Ganga) currently serves as Vice Chair of the Integral Yoga Centre in Gibraltar where she co-ordinates the day-to-day administration with skill and efficiency.
In 1998, whilst living in Kenya, Michele started practicing Siddah Yoga and on moving back to Europe in 2009 she took up the practice of Integral Yoga and went on to complete the Raja Yoga Foundation Course in 2015. She continued her study and qualified as a Hatha Yoga Level 1 Instructor in 2016.
Always prepared to look on the bright side of every circumstance, Michele says she has been blessed to experience much in her life through working in a variety of industries (including catering, banking and working as an administration officer for the Embassy of Venezuela in Kenya), through travel and living in different countries, and from the people she has met along the way. All of these, she says, has made her the person she is today.
Apart from serving as Vice Chair to the Yoga Centre in Gibraltar, Michele is an accomplished chef with some high-profile clients.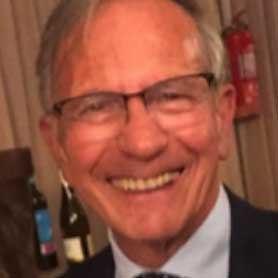 Treasurer and Social Service liaison
Guided and motivated into Integral Yoga by Nalanie Chellaram since 1998. Given his Yogic name of Surya by our beloved Gurudeva, auspiciously on the eve of the new millennium. Currently serves as Treasurer to the Integral Yoga Centre (Gibraltar).
Trained and qualified under the Integral Yoga (Virginia) Ashram in:
Raja Yoga; Hatha Yoga ( Beginning and Intermediate Levels ); and Cardiac Yoga.
A teacher by profession, has been privileged to meet and be blessed by Sri Gurudeva on several occasions. Guided by his spirit and Nalanie's direction, he has served, and continues serving, his community at many levels, in education, youth and social welfare, currently involved in mental health. Serving as Mayor of Gibraltar, he has been recognized by HM the Queen in the grant of the M.B.E.; and his community by the grant of the Medallion of Merit.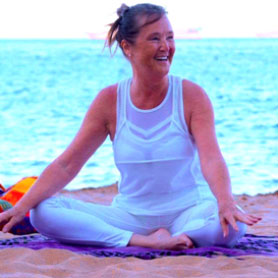 Social Services Liason
Lilian Lakshmi Shaw is an accredited Integral Yoga teacher with over 30 years experience and a disciple of His Holiness Sri Swami Satchidananda.  In 2000 she qualified to teach Asanas and Pranayama, specialising in pre-natal Yoga, and in 2007 she qualified as a Cardiac Yoga teacher.
Lakshmi then decided in 2013 to qualify in Advanced Thai Yoga Massage from the Mudita School with Ralf Marzen, who had the honor of studying directly with the late Asokananda, a late Master and pioneer in his field.
Lakshmi currently serves on the committee of the Integral Yoga Centre in Gibraltar as well as offers hatha classes and private sessions in Meditation, Pranayama and Meditation to assist students in overcoming phobias or illness.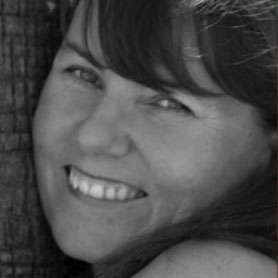 Editor Newsletters
Susanna Alman (Shanti) is a disciple of Sri Swami Satchidananda, and was introduced to Integral Yoga and Gurudev in 1995 by her Spiritual Teacher, Nalanie Chellaram.
Shanti is certified in the following courses:
• Hatha Yoga level I & 2
• Raja Yoga
• Cardiac Yoga
• Yoga for the Special Child
• Neuroscience, Yoga and Mindfulness
• Accessible Yoga
She has taught Hatha and Raja yoga to adults, teenagers and children in Gibraltar, Spain, Portugal and the U.K.
Shanti has had the privilege of travelling widely with Nalanie Chellaram as her P.A over several years. She has also assisted Nalanie with Hatha and Raja Yoga Training Courses. More recently she has run Hatha Yoga Teacher Training Courses herself, assisted by other teachers, in Gibraltar, UK and Finland.
Shanti currently teaches Hatha Yoga in both English and Spanish online via Zoom. Her aim is to serve with a heart full of peace, joy, love and light.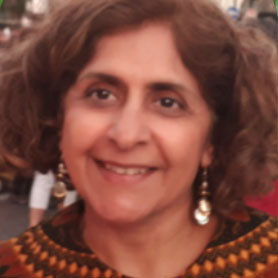 Public Relations and Website
Daya Dewfall is blessed and privileged to call herself a disciple of Sri Swami Satchidananda and was introduced to Integral Yoga by her revered teacher Nalanie Chellaram.
Daya has been practicing yoga for over 25 years and first certified as an instructor in Hatha Yoga Level 1 in 1997. She has been teaching since then and further certified in several other courses as listed below:
• The Raja Yoga Sutras of Sri Patanjali
• Hatha Yoga Level 2 (Integral Yoga)
• Prenatal Yoga (Integral Yoga and Hersha Yoga)
• Yoga for Post Traumatic Stress Disorder (Minded Institute)
• Accessible Yoga (Jivana Heyman)
• Warriors at Ease (Yoga International)
She is certified as a teacher trainer for Hatha Yoga (Basic and Prenatal) and has run a number of trainings with her teacher and other colleagues in Gibraltar and UK.
She lives in Gibraltar and works as a Public Health Practitioner and Registered Adult Nurse. Daya strongly believes in the magic of touch and also practices holistic massage therapy when she can.
Daya believes that each person is unique and we each contribute to enriching our beautiful world.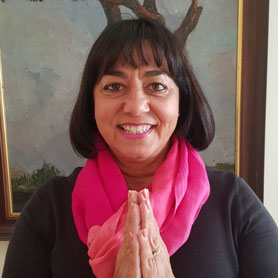 Public Relations
Anjlina Budhrani has been a student of Nalanie Chellaram and keen practitioner of Raja Yoga for many years. She is a dedicated member of the IYC committee and serves with unconditional devotion.
Anjlina has delivered several spiritual talks to the Sangha, completed the Kidding Around Yoga course in Portugal in 2017 and has been teaching the childrens' class since then with other teachers.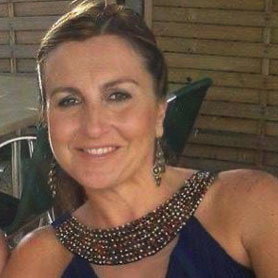 Events Organiser
Rosy Torilla (Sanskrit name-Abhaya) is a mother of 2 boys and works in finance.She enjoys planning events and marketing for a local bank.
She is a keen hockey player and also serves on the Integral Yoga Committee.
Abhaya has a beautiful voice and is one of the key singers of Integral Yoga Centre Kirtan group, 'Pachamama' singing both traditional and new mantras.
Rosy has studied Raja Yoga Nalanie Chellaram, and in future plans to take up Hatha Yoga.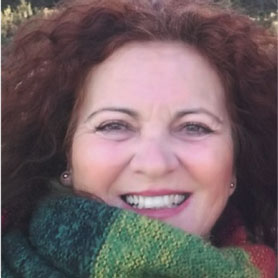 Teachers Co-ordinator
Cynthia (Chandra) has been an active member of Integral Yoga Gibraltar for over 15 years. She says that daily meditation, Hatha Yoga practice and attending weekly satsang is her medicine. Chandra has completed several Raja Yoga courses with Nalanie Chellaram including the Raja Yoga Teacher Training.
Chandra is a dedicated karma yogi who often staffs programmes run by the Yoga Centre and never misses an opportunity to serve with love and compassion. She is also a committee member of IYC Gibraltar.
She spent a long time at Yogaville where she also staffed several programmes and won the hearts of many by her dedication and service to Integral Yoga and Sri Swami Satchidananda.
Chandra is involved in ongoing charity work in Sri Lanka where she helps families in need, schools, several special needs homes and raises money for families in need of medical supplies, equipment and operations.
Chandra sees lifes challenges as part of her personal and spiritual growth and finds strength and wisdom in the Yoga Teachings.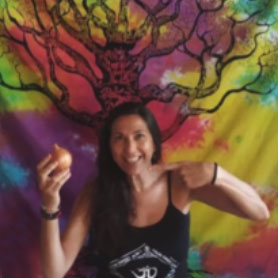 Shop and Decor
Giselle Britto (Gigi) has been a keen member of IYC for many years. Her Sanskrit name is Uma and she runs a lovely and very popular non-profit shop at the centre, proceeds of which are used for the LOTUS refurbishment as well as to serve others in need.
Uma loves travelling and exploring yoga in places she visits, always returning with goodies to gift or sell in the shop. She has a keen eye for design and decoration and is an active member of the committee.
Uma also teaches the childrens' class having completed the Kidding Around Yoga Course in Portugal in 2018.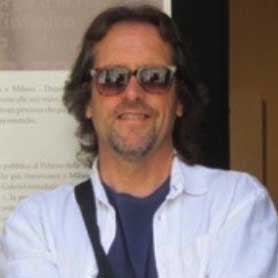 Technical Matters and Media
Les, whose Sanskrit name, Anand, means 'bliss', has been a member of the Gibraltar Integral Yoga sangha since 1999 and currently serves dealing with technical matters and media.
Having worked in Gibraltar's finance industry since 1989, Les decided to establish his own business in 2002 which allowed him the flexibility of time to fulfil a long-held ambition to form his own charity. 'The Association for Kids In Need' (AKIN) was launched in 2003 and since then has worked in six different countries providing education and healthcare to orphans and children from poor families. In 2005 he became founding chairman of 'Childline Gibraltar' a charity set up to provide a telephone helpline service for local children who may be abused, bullied or otherwise having to deal with difficult issues.
Les is the owner of Alta Vida Productions, a video production business he set up with a friend in 2010 and which went on to make documentaries for the local TV company 'GBC'. Today he films, edits and uploads to YouTube the talks (Satsangs) given by IYC Chairperson, Nalanie Harilela Chellaram, and produces other video clips with a Yogic theme.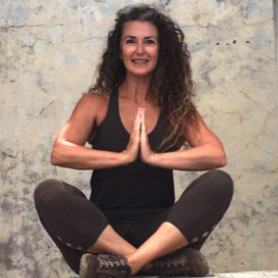 Michelle Francis is an accredited Yoga teacher (and forever student) specialising in various levels of Hatha Yoga, Vinyasa Flow, Raja Yoga and Thai Yoga Massage. Her knowledge and experience spans over 30 years with extensive travels in many distant lands. She is equally passionate about teaching large groups, one to one, teacher trainees, corporate yoga and the amazingly therapeutic bodywork of Thai Yoga Massage.
Her other passion is the great outdoors with Mother Nature. Be it the ocean, caves, countryside or snowy peaks, Michelle is at her happiest in the fresh air and open spaces, at one with the universe. She absolutely loves sharing these moments with likeminded souls.
Michelle is eternally grateful to have had Nalanie and Sri Swami Satchidanada as her greatest inspiration on this journey called LIFE.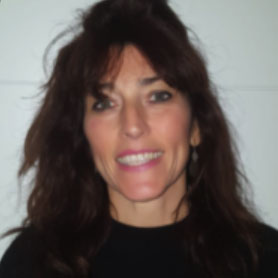 Kationa (Kalyanna) is a mother of 3 and has been a preschool teacher for over 16 years. She gave birth to her third child at the age of almost 41 and decided to retire to become a full time parent and to support children and families outside the field of education.
Having been a yoga practitioner for a couple of years with a very keen interest in meditation Kationa took a Raja Yoga foundation course with Nalanie Chellaram and later on completed the Raja Yoga teacher training and the Integral Hatha Yoga (Basic) teacher training.
A member of the Gibraltar Sangha and yoga instructor, Kationa has been delivering kids fun and creative yoga classes to pursue her interest in bringing the true essence of yoga to children and families. An advocate of peaceful parenting, she has delivered some mindful parenting courses within the local community.
Kationa is extremely grateful to the Integral Yoga Centre for providing her with the opportunity to fulfil her love for music and singing through which she has become a member of a number of mantra chanting bands –she enjoys the privilege of performing at retreats and other functions such as World Peace Day.
As she continues on her journey of self discovery, with a strong desire to help and serve within the community Kationa is also qualified as an Integrative Psychotherapist completing EFT levels 1 and 2 and NLP at Practitioner and Masters Level.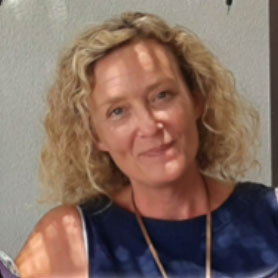 Louise Ballantine (Sanskrit name: Lavanya) has been a teacher in schools in UK, Spain and Gibraltar for more than 30 years. She has attended Nalanie's satsangs and been to yoga classes for many years before qualifying as an Integral Hatha Yoga teacher in 2019.
Louise believes that yoga is for everybody and also completed her Accessible Yoga qualification in 2019.
In 2020 she certified as an Accessible Prenatal Yoga teacher and currently teaches Hatha Yoga at the Gibraltar IYC.
Louise says-"I feel blessed to be able to serve the community by teaching yoga".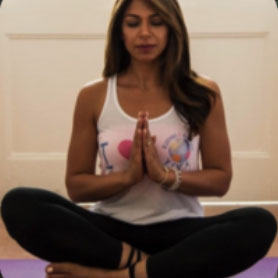 Preesha began her love affair with Yoga 5 years ago. A well-rounded Yoga instructor, she teaches yoga to both adults and children. Having taught mindfulness in schools, she incorporates this knowledge into her Yoga classes making each one unique and fascinating.
Preesha is deeply passionate about Raja Yoga and has completed teacher training at levels 1&2 as well as Prenatal Yoga courses over the last 5 years. She has dedicated herself to the practice, study, and teachings of yoga and currently teaches a prenatal yoga class at the centre in Gibraltar as well as in a private capacity.
Preesha firmly believe that yoga provides a nurturing pathway of positivity and growth that can transform any life. A healthy balanced lifestyle and mindset can be cultivated at every age no matter what.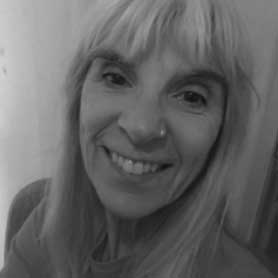 Debra Parkins (Sanskrit name Divya) became vegetarian and began practicing Hatha Yoga in 1981. Her life journey and travels then took her off the yogic path, for a while but she soon returned – in 2005 she came to Integral Yoga and began a daily practice. She took the Raja Yoga Foundation course in 2013 and was initiated. This lead to taking Raja Yoga TT, Hatha I TT with Nalanie Chellaram, Hatha II TT with Swami Asokananda, Yoga for the Special Child, Neuroscience, Yoga and the Mind, and Accessible Yoga.
Divya loves sharing the benefits of Hatha yoga especially with those who feel restricted due to limitations, health issues or injuries. She is inspired by her students and knows that if she has 80 year old students, she'll be an 80 year old yoga teacher! She currently teaches gentle/chair Hatha at the IYC Gibraltar and some private classes. Divya is grateful to be of service. Life is good!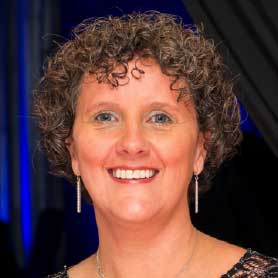 Kelly is originally from London and has been living away from her home country since 2001. She is now living in Gibraltar where she works full time and volunteers at the Integral Yoga Centre when she can, including teaching a regular Hatha Yoga Class.
She was introduced to the Yoga Centre by her husband Lee (Dharma) In 2012 when they moved to Gibraltar and started practicing in 2013.
Kelly completed the Raja Foundation course and Beginners Hatha Yoga Teacher Training Course in 2017 (where she also served as staff for both course) and has now been a qualified teacher for over 3 years.
She has also staffed the Raja Teacher Training course with Nalanie Chellaram in Spain in 2017.
She is considered to be a Karma Yogi with a deep Bhakti influence.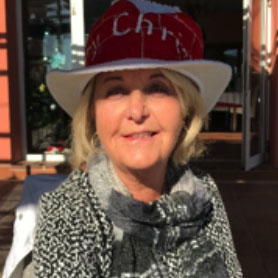 Having had an all-consuming career in off-shore company administration in Gibraltar, Joan used Yoga in the beginning years to de-stress and as support during many challenges and was supported always by Nalanie Ji who she says has guided and supported her through this journey.
Joan has trained and qualified under the Integral Yoga (Virginia) Ashram in:
Asanas & Pranayama Beginners and Intermediate Levels; The Raja Yoga Sutras of Sri Patanjali and also completed the Neuroscience, Yoga & Mindfulness Workshop with Mala Cunningham and Accessible Yoga with Jivana Heyman. Joan has also trained at the Yoga Sivananda Vedanta – Aluenda in Zaragoza, Spain.
Joan feels privileged to have met Sri Gurudeva on a trip to India with the Integral Yoga Centre in 2001. She has been teaching Hatha Yoga at the Integral Yoga Centre in Gibraltar over several years. Joan affirms that yoga forms part of her life whether it be by the use of Japa, practice of the Asanas, Pranayama, Meditation, selfless service or any other of the limbs of yoga; there is always some part of the teachings that assist her in living a better life and her practice encompasses mind, body and spirit.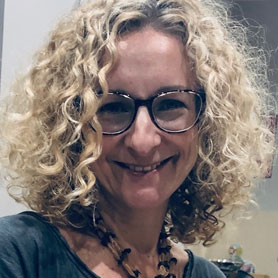 Nadine has worked in the banking industry for the last 20 years and is mum to two girls. Nadine has dipped in and out of yoga over several years and completed the integral yoga hatha beginners teacher training course in June 2019 followed by the accessible yoga course.
She currently teaches at the IYC and realizes that a more committed practice to integral yoga helped her to achieve a better sense of balance in today's busy world and a more positive attitude to life.
Nadine is especially interested in the branch of Raja yoga. Her aim is to give back to the community through service at the Centre.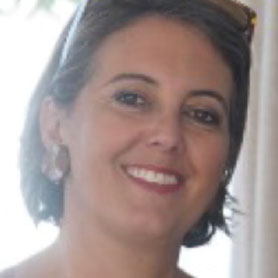 Jessica is always curious about the nature and mysteries of life.
A mystic, creative and a finder of peace in everyday life, she is a true believer in the power of the imagination and the unseen world.
Jessica is always looking for wisdom and language of the heart and believes in believes in bringing out our unique voice.
Jessica Dalmedo-Hook qualified as an Integral Yoga Hatha Level 1 teacher in 2019. She is joyful, loves to laugh, and tries to contribute positively to this magical planet.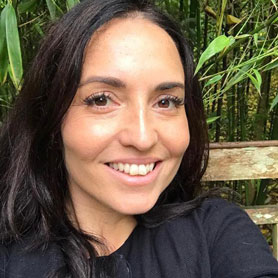 After a few unexpected twists in my life I found myself on the road to the Hatha teacher training course in 2018. Since graduating in June 2019 I have had a regular slot teaching the lunchtime beginners Hatha class at IYC Gibraltar.
From the very beginning I was drawn to yoga through my own personal experiences with anxiety and depression. I strongly feel that the practice of the 8 limbs of yoga has been a key part of my recovery and continuing self-care.
My classes are gentle and in them I aim to share the tools I have learnt with my students.  The idea is to use the time to slow down, release tension and reconnect with the peace that's always available within.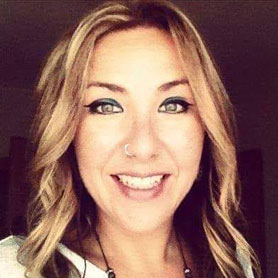 Maxine discovered Integral yoga in search of light and Guidance at the tender age of 17. Her teacher and mentor Nalanie Chellaram who introduced her to the teachings of Sri Swami Satchidananda and gave her the Spiritual name Priya in 1997.
Through the knowledge and practice of the teachings she found answers to many of the queries she had about herself and life in general. This aided her in own personal and inspired her to embark on her teacher training to share these beautiful teachings and practices with. Maxine has served in the community teaching for several years at the Yoga Centre and as a volunteer in prisons working with addiction issues. She has worked as a Yoga therapist for addiction at the rehab center in Gibraltar and trained in UK as part of her 3-year degree in addiction psychology counselling therapy 2018/2020.
Priya has attended several trainings under the umbrella of Integral Yoga.
Maxine believes that when these teachings are studied and practiced wholeheartedly, there is extreme potential for healing. To share this with others has become her purpose in life.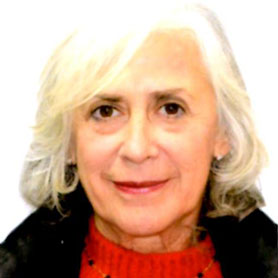 Karen was certified to teach 'The Raja Yoga Sutras of Sri Patanjali' in September 2000 and to teach 'Asanas and Pranayama: Beginning Level' in November 2001.
Since then, she has given Hatha Yoga classes in Gibraltar and Raja Yoga classes in Gibraltar as well as, in the Spanish language, in Spain.
With initial guidance from her teacher, Karen introduced Chair Yoga to Gibraltar in 2003/4. Listed in their activities for senior citizens by PAAMOA , these Chair Yoga classes continue to be very popular today.
Karen also qualified as a Cardiac Yoga Teacher in 2007.
She presently gives private classes in her home; forms part of a small team who give Chair Yoga classes at Charles Bruzon House in Gibraltar, and couples up with another Yogi to give very basic Chair Yoga classes at St Bernard's Hospital in Gibraltar.